Genesis, 1 Peter, Ephesians, Ruth, Esther
11-12 Aug 2023
This year, we will be celebrating our 25th book for WordWorks! Participants will also get the opportunity to choose from 5 different books.
Subscribe to our mailing list to stay updated on the latest details for WordWorks.
Rev. Robin Gan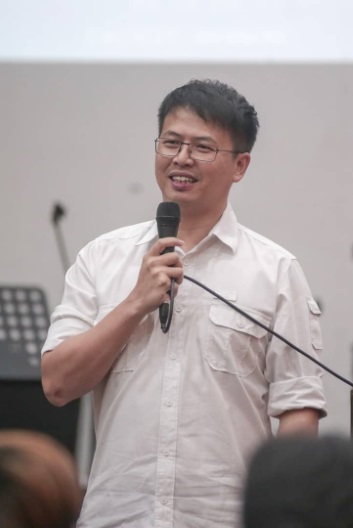 Founding Elder, Christ Evangelical Reformed Church (2008-Present)
Founder, Gospel Growth Fellowship (2007)
Deacon, Anglican Diocese of Malaysia (2006-08)
Curate, St. Andrew's Cathedral (2005)
Curate, St. Paul's Kogarah (2004)
Curate, FOCUS UNSW (2002-03)
Bachelor of Divinity & Diploma of Ministry, Moore Theological College (2002-05)
Ministry Training Strategy under Philip Jensen (2000-01)
Regional Marketing for Sony Asia Pacific (1997-99)
Youth and University Work Leader in Adam Road Presbyterian Singapore (1997-99)
Bachelor of Commerce, UNSW Australia (1996)
For more than 20 years, Robin Gan has been ministering to students and adults from a wide variety of churches. His concern is for the gospel to grow churches in Malaysia through faithful ministry of the Word of God. He currently pastors CERC, a church that has raised many young leaders to be committed to Jesus' mission.
Mr. Daniel Lu
Pastor-in-training for Chinese Ministry, Tertiary Students and Adults
Bachelor of Theology (Trinity Theological College)
Having been convicted by the gospel, Daniel gave up all prospects of a medical career to pursue full-time paid ministry, and was a church minister's apprentice from 2011-2015. Since then, Daniel has been actively involved in many local parachurch ministries and has had more than 10 years of experience leading students in university ministry and training them to read the bible faithfully. He graduated from Trinity Theological College, Perth with a Bachelor of Theology, and is now applying his knowledge in discipling and teaching his local church.
Mr. Jerome Leng
As a young man, Jerome Leng started his university days at the International Medical University (IMU) with ambitious dreams of becoming a doctor to help those in need. However, when he discovered what the gospel demanded of his life, his life changed forever. He gave up his pursuit of becoming a doctor and decided to pursue full-time paid ministry.
Jerome took on a Ministry Training Strategy program and then went on to seminary. He graduated with a Bachelor of Arts and Masters of Divinity in Biblical and Theological Studies from the Southern Baptist Theological Seminary, USA. He was also the recipient of the seminary's prestigious Clyde T. Francisco Preaching Award in 2018.
He returned to Malaysia in December 2019 to be a minister of God in his homeland and is now a Pastor-in-Training as well as the youth pastor of a local church. Jerome is happily married to Robyn and they have a son, Emmett.
If you have any questions, please contact Ang Wei Jie at events@ggf.org.my or 017 638 8896.