The book of Luke starts with these words:
"Inasmuch as many have undertaken to compile a narrative of the things that have been accomplished among us, 2 just as those who from the beginning were eyewitnesses and ministers of the word have delivered them to us, 3 it seemed good to me also, having followed all things closely for some time past, to write an orderly account for you, most excellent Theophilus, 4 that you may have certainty concerning the things you have been taught. (Luke 1:1-4 ESV)"
The Gospel according to Luke is the first part of the two volume series, Luke-Acts. Also the longest of the four canonical gospels, Luke, commonly known as a physician writes to Theophilus so that he may have certainty concerning the things that has been taught. In one of his Luke commentaries, Darrel Bock writes "The Gospel is universal in its perspective and cosmic in its scope... As we look at our modern multicultural world,… certainly there is relevance in a Gospel that highlights how men and women of different ethnic origins can be transformed into a unified community."
Word Works is a 2-day workshop designed to help Christians learn how to read the Bible better, and this time, it is the book of Luke. At Word Works this year, we hope that you will be able to get a grasp of the overall structure and some of the key ideas in this Gospel, and then transform and use what you have learnt to teach, preach and grow the work of the Word in your own ministries and churches.
This will also be a good time to meet up with fellow partners of the Gospel, to network and catch up with each other, and also to think about our various ministries and how we may serve God faithfully for the sake of the Gospel in Malaysia.
Rev. Robin Gan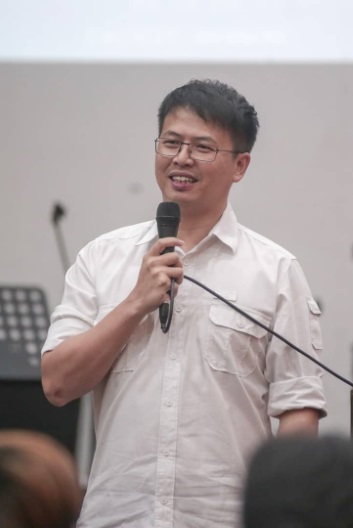 Founding Elder, Christ Evangelical Reformed Church (2008-Present)
Founder, Gospel Growth Fellowship (2006)
Deacon, Anglican Diocese of Malaysia (2006-08)
Curate, St. Andrew's Cathedral (2005)
Curate, St. Paul's Kogarah (2004)
Curate, FOCUS UNSW (2002-03)
Bachelor of Divinity & Diploma of Ministry, Moore Theological College (2002-05)
Ministry Training Strategy under Philip Jensen (2000-01)
Regional Marketing for Sony Asia Pacific (1997-99)
Youth and University Work Leader in Adam Road Presbyterian Singapore (1997-99)
Bachelor of Commerce, UNSW Australia (1996)
For more than 20 years, Robin Gan has been ministering to students and adults from a wide variety of churches. His concern is for the gospel to grow churches in Malaysia through faithful ministry of the Word of God. He currently pastors CERC, a church that has raised many young leaders to be committed to Jesus' mission.