1 Corinthians
28-29 Nov 2011
"The church belongs to Christ and we are his body. There are many parts, yet one body, of which Christ is the head."
Paul's words teach of the exalted and privileged status we have as His church. The image of being His body is a wonderful picture of diversity in unity, unity in diversity.
Yet it is not difficult to see how hard maintaining unity within a local congregation or larger group of churches can be. Indeed the letter to the Corinthians itself is an enduring reminder of how even a church founded by the Apostle Paul himself suffers much of what churches in the Klang Valley can suffer. We are not strangers to conflict over relationships, conflict over the use of gifts, conflict even in the midst of our meeting in the presence of God. From lawsuits to members refusing to speak to each other at the Lord's table, Malaysian Christians have seen it all.
In all this, Christ is still head over His church, and His apostle's letter still teaches us, rebukes us, grounds us in the truth about being Christ's church.
Rev. Robin Gan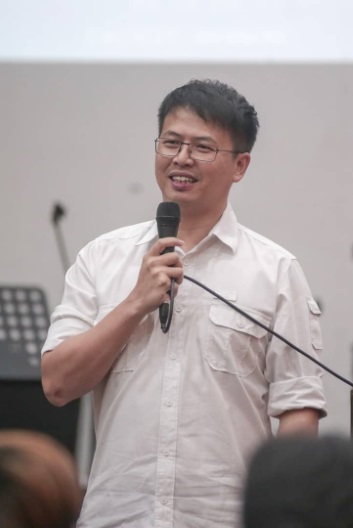 Founding Elder, Christ Evangelical Reformed Church (2008-Present)
Founder, Gospel Growth Fellowship (2006)
Deacon, Anglican Diocese of Malaysia (2006-08)
Curate, St. Andrew's Cathedral (2005)
Curate, St. Paul's Kogarah (2004)
Curate, FOCUS UNSW (2002-03)
Bachelor of Divinity & Diploma of Ministry, Moore Theological College (2002-05)
Ministry Training Strategy under Philip Jensen (2000-01)
Regional Marketing for Sony Asia Pacific (1997-99)
Youth and University Work Leader in Adam Road Presbyterian Singapore (1997-99)
Bachelor of Commerce, UNSW Australia (1996)
For more than 20 years, Robin Gan has been ministering to students and adults from a wide variety of churches. His concern is for the gospel to grow churches in Malaysia through faithful ministry of the Word of God. He currently pastors CERC, a church that has raised many young leaders to be committed to Jesus' mission.