Set free for freedom
Someone has said that Galatians is spiritual dynamite and is therefore impossible to handle without explosions! This was certainly true for Luther in his time as it is for us in our times.
In the pursuit of holiness, Christians have often created for themselves rules and regulations to live by. Paul refuses to allow salvation to depend on anything other than the finished work of Christ on the Cross. He flatly refutes all who would seek righteousness through dependence on the observance of rules and regulations and vehemently rebukes those who subject others to this teaching which puts them back into the bondage of law-keeping and, ultimately, spiritual death.
His letter to the Galatians is simultaneously a sharp thorn in the flesh to his opponents and salve for all who ache under the unbearable burden of guilt. For, as Paul says, it is for freedom that Christ has set us free. Paul's teaching was crucial to the Galatians then. It is equally crucial to us now who are similarly justified by grace alone through faith alone. These are comfortable words indeed!
Rev. Nick Loi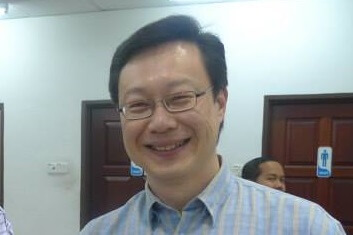 Rev. Nick Loi is married to Jessie. They have 2 children, Anna and Amy and one cat named T-Rex (aka Rexy). He (Nick – not the cat) graduated with a Bachelor of Divinity from Moore Theological College in Sydney, Australia. The family currently attends Christ Church in Ipoh, where Nick serves as the pastor.