The Time Is Now
14-15 Oct 2022
#MM2022 #MinistryMatters #TheTimeisNOW
Ministry Matters Conference is all about making clear decisions to lead God's church. Set aside the time for asking yourself the tough questions of where you are going in life if Jesus's ministry really matters.
The time for Jesus' ministry is NOW. Come join us at Ministry Matters Conference to find out what it means to do ministry in light of this urgency.
Please note that an interview may be required upon your registration. Kindly expect a follow up email within 3 days. (Please don't pay until your registration is confirmed)
Rev. Robin Gan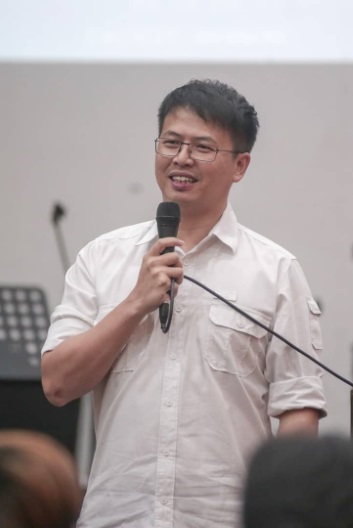 Founding Elder, Christ Evangelical Reformed Church (2008-Present)
Founder, Gospel Growth Fellowship (2006)
Deacon, Anglican Diocese of Malaysia (2006-08)
Curate, St. Andrew's Cathedral (2005)
Curate, St. Paul's Kogarah (2004)
Curate, FOCUS UNSW (2002-03)
Bachelor of Divinity & Diploma of Ministry, Moore Theological College (2002-05)
Ministry Training Strategy under Philip Jensen (2000-01)
Regional Marketing for Sony Asia Pacific (1997-99)
Youth and University Work Leader in Adam Road Presbyterian Singapore (1997-99)
Bachelor of Commerce, UNSW Australia (1996)
For more than 20 years, Robin Gan has been ministering to students and adults from a wide variety of churches. His concern is for the gospel to grow churches in Malaysia through faithful ministry of the Word of God. He currently pastors CERC, a church that has raised many young leaders to be committed to Jesus' mission.
DAY 1 (Fri,14th Oct)
8:00 AM
Arrival and Registration
8:30 AM
Orientation
9:00 AM
Talk 1
11:45 AM
Strand Groups
1:15 PM
Check-in and Lunch
2:15 PM
Photo Session & Talk 2
5:15 PM
Preparation for Sports
5:30 PM
Sports
7:00 PM
Dinner
8:00 PM
Wash Up
8:30 PM
Strand Groups
11:30 PM
Reflection and Supper
12:00 AM
Sleep
DAY 2 (Sat, 15th Oct)
8:00 AM
Breakfast
9:00 AM
Talk 3
12:00 PM
Reflection
12:30 PM
Lunch
1:30 PM
Strand Groups
4:30 PM
Q&A
5:30 PM
Prayer
6:00 PM
Conference Ends